Co-Founder & Executive Director
Maxine is a Professor of Law at the William S. Richardson School of Law, University of Hawai'i and a Global Fellow at the Woodrow Wilson International Center for Scholars. An expert in the law and policy of climate change, she has presented her work on diverse areas of climate law throughout the United States and in West Africa, Asia, Europe, and the Caribbean. Her work has been cited in numerous news and policy outlets, including BBC Radio, the New York Times, and Nature Climate Change. From 2009-2012, Maxine also served as the inaugural Director of the Center for Island Climate Adaptation and Policy. Maxine received her B.A. from Williams College and Exeter College, Oxford University, and received her law degree from the University of California, Berkeley. She is Vice-Chair of the Global Greengrants Fund Board of Directors, is a member scholar of the Center for Progressive Reform, and is a member of the Federal Advisory Committee for the Sustained National Climate Assessment.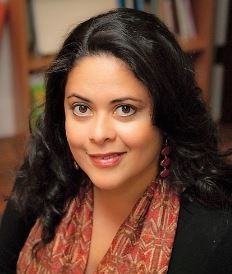 Co-Founder & Senior Adviser
Maya serves as a consultant to the Obama Foundation, working closely with their international team to develop programming in the Asia Pacific region. Prior to her work with the Obama Foundation, she was the Director of the Matsunaga Institute for Peace and Conflict Resolution at the University of Hawaii at Mānoa where, in addition to leading outreach and development initiatives, she also taught Leadership for Social Change, History of Peace Movements, Peace Education, and Conflict Management for Educators. She was awarded a master's degree in Secondary Education from NYU's College of Education and a PhD in Multicultural Education from the University of Hawaiʻi. For many years, she worked at the University of Hawaiʻi College of Education where she taught Multicultural Education, Social Studies Methods, and Peace Education at both the graduate and undergraduate levels. Maya has published a number of book contributions as well as a picture book entitled Ladder to the Moon and is currently under contract to write a Young Adult novel entitled Yellowwood. Maya sits on many voluntary boards and is the co-founder of the nonprofit Ceeds of Peace, which creates peacebuilding action plan workshops for educators, families and community leaders.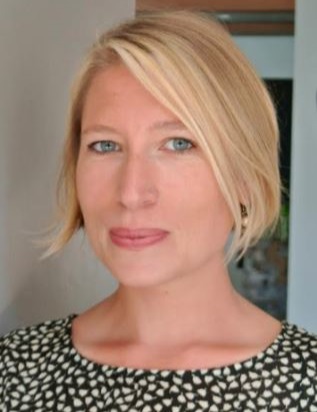 Zelda is a researcher who specializes in peace and conflict resolution. Her other area of expertise is in the political realm, where she has been part of local, state, and presidential campaign teams and has studied the public opinion around key policy issues like marriage equality, clean energy, food sovereignty, and child abuse prevention. Zelda has also traveled, researched, and worked extensively on peacebuilding initiatives in the Asia-Pacific region, most recently as a fellow at the East-West Center. She received her B.A. in Peace Studies from the University of Hawaiʻi, a certificate in Asia Pacific Leadership from the East-West Center, and she is an alumna of the national service program, AmeriCorps VISTA. In addition to her work with the Institute for Climate and Peace, Zelda serves as a consultant on the Obama Foundation's international team.
Juno Fitzpatrick is Conservation International's (CI) Center for Ocean's Program Manager in Social Responsibility, where she works to lead CI's global effort to address human rights violations in the fishing industry. With a background in development and political ecology, Juno previously worked in international development in remote and hostile environments, implementing natural resource governance projects and peace and reconciliation efforts on the ground in Sub-Saharan Africa, South Asia, Haiti and the Pacific. Juno was previously based in the Niger Delta working at the intersection of conservation, human rights and corporate social responsibility in the oil sector with the United States Conflict and Stabilization Operation (USCSO) and the International Institute of Environment and Development (IIED).
José has a passion for creating social change through nonviolence, nurturing relationships that transcend cultural barriers, and focusing on issues of diversity, identity and multiculturalism. He is a highly organized administrator with over a decade of experience and success in higher education administration, student development within academic and student affairs. José has taught courses on conflict management, mediation and negotiation, and facilitated open dialogues in the local community and with Ceeds of Peace. He continues to develop and support peacemakers in Hawai'i as a Board of Director for the Association for Conflict Resolution Hawai'i Chapter. Through the Spark M. Matsunaga Institute for Peace and Conflict Resolution, he is involved in the academic programs and services that the Institute provides on the local to the international level. José aspires to continue to develop his skills as a peace educator and to strengthen his knowledge on the power of nonviolence.
José holds a BA in Anthropology, Spanish, and Latino Studies and a MEd in Higher Education and Student Affairs from the University of Connecticut. He also holds an MBA with a dual focus on International Business and Marketing from Mercy College and a Certificate in Community Mediation Training from the New York State Institute for Mediation and Conflict Resolution. José has furthered his education with Graduate Certificate in Conflict Resolution from the Spark M. Matsunaga Institute for Peace and Conflict Resolution at the University of Hawai'i at Mānoa, where he is also currently pursuing his PhD in Educational Administration in Higher Education.
Sekita Grant is an environmental policy and social justice strategist and consultant. Most recently Sekita worked as the Policy and Impact Strategy manager for Emerson Elemental. In that capacity, Sekita helped to catalyze new approaches to scaling environmental and social good through climate and environment policies and project. Prior to Emerson Elemental, Sekita worked at the Greenlining institute as Legal Counsel for their Environmental Equity team. In that role, she worked to make energy and climate policies in California equitable and beneficial to communities of color. She came to Greenlining from Business for Social Responsibility, a California nonprofit where she worked as a climate and energy sustainability consultant to large corporations. Prior to that, Sekita worked as a policy advisor at the California Energy Commission in Sacramento. There she served as lead advisor to the chair on climate, transportation, and legal matters.